Are you hearing that dreaded squeal when you apply your brakes? Do you find yourself needing to apply more pressure in order to come to a stop?  These are definite signs that your Ford car, truck or SUV needs brake service right away. Brakes are the most essential safety feature on your vehicle, and brakes that aren't up to par increase the risk of a collision.
Even if you aren't experiencing problems, it's important to take your vehicle in for routine brake inspections every 10,000-15,000 miles.
Brakes Services Performed at Our Ford Dealership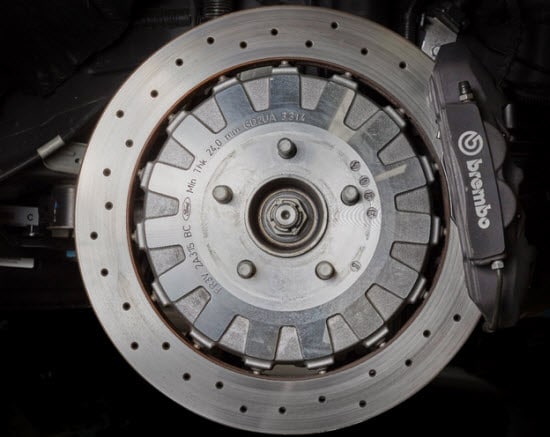 Don't panic when you see the brake dashboard light come on! From brake drum replacements to rotor repairs to even brake fluid flushes, our certified service technicians are well-equipped to handle it all. Whether you're wondering "do my brakes need to be replaced?" or you need a routine brake pad replacement, we have the tools to get the job done to your satisfaction.
When you come in for Ford brake repair in Houston, we will walk you step-by-step through our all of findings and the repairs needed. During our brake inspection, we look at all major components, including the discs, pads and brake lines. Rest assured, your vehicle's health is our top priority and no brake hardware goes overlooked.
Benefits of Getting Ford Brake Repair at Joe Myers Ford
There are a lot of chains out there, but you'll be hard-pressed to find auto service that compares to ours! Our friendly, well-versed mechanics are dedicated to providing the best customer experience at a competitive price. In addition to our award-winning customer service, our service center also offers brake service specials to alleviate some of the stress of brake repair cost.
For more information on the brake maintenance services performed at Joe Myers Ford or to make an appointment, contact us or stop by today!