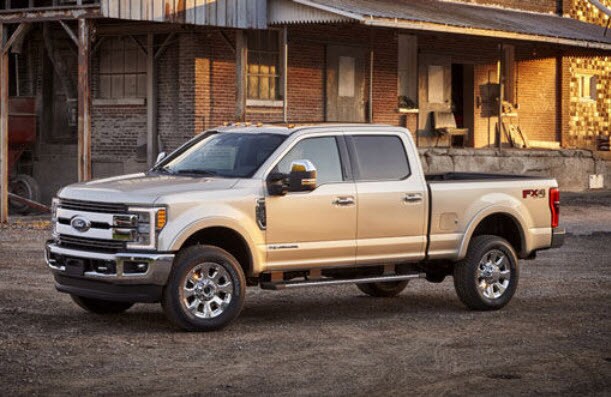 Every year, Motor Trend tests out the industry's newest trucks to see which pickup reigns supreme. For 2017, the competition was out of luck because the all-new, fully redesigned 2017 Ford Super Duty was said to be the clear choice by judges.
Motor Trend stated that testers knew the Super Duty lineup would win halfway through testing. That means it wasn't a nail-biting contest; and while all trucks performed admirably, there weren't several close competitors battling it out for a tight win.
There was ONE standout and it was the Ford Super Duty.
What models did the Super Duty lineup beat out? An F-250 and F-350 were tested and both were unmatched by the Nissan Titan, Titan XD, Ram 2500 and 3500 HD, and Honda Ridgeline.
Judges were incredibly impressed with the Ford Super Duty in numerous areas and looking at some of its stats it's obvious why. The lineup offers best-in-class "stunning" torque according to Motor Trend, as well as segment-best 32,500-pound towing capacity. If you need to haul, the lineup also shows off a class-leading payload capacity of 7,630 pounds.
Part of the success of the Super Duty series lies in its full redesign, which introduced an all-new military-grade aluminum body that helps reduce weight while increasing capability. Plus, the lineup shows off new Sync 3 infotainment as well as new innovative driver-assist features, such as BLIS with Cross-Traffic Alert and up to SEVEN available cameras!
If you need a capable heavy-duty truck, try Motor Trend's 2017 Truck of the Year. The new Ford Super Duty series is coming to Houston soon – keep an eye out for it in our inventory.
Also, while you're on our site, get details about the Ford Toughest Ticket Sweepstakes, which is offering Ford fans a chance to win Super Bowl 50 tickets AND a new NFL-themed Super Duty truck.