Consumers today know what they want in a new vehicle. They customize a vehicle in their mind before they even step on a dealer's lot. Vehicle manufacturers are always looking to beat their competition. One of the best ways to do this is to keep coming with features that attract consumers. The following list is some of the new car features that consumer look for when considering a new vehicle purchase.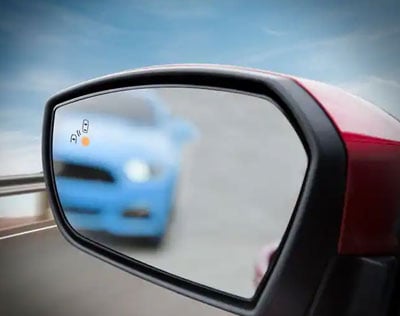 Safety is always an important consideration. Blind-spot protection is at the top of the list of feature car buyers look for. There are close to 900,000 accidents that occur as a result of blind spots. Close to 300 people die each year in blind spot accidents.
A large group of people surveyed feels that keyless entry makes sense since so many are busy with things like checking phones, carrying groceries, and managing their little ones. Keyless entry is a big convenience.
Lift gates and hands-free trunks are becoming extremely popular. People approaching their vehicle are quite often occupied carrying items or talking on their cell phones.
Lane departure warning is an essential safety element as well. People want vehicles that help prevent costly, or possibly fatal, mistakes. Lane departure warning utilizes radar to warn drivers their vehicle is straying from its lane.
Forward collision warning is also at the top of the list. The technology makes use of radar and cameras to help drivers avoid collision with vehicles in front of them. Forty-percent of all accidents result from rear-end collisions.
You might think that vehicle owners and drivers would prefer entertainment technology as much as safety. Drivers want to know that they will leave one destination and arrive at the next one safely. Visit Joe Myers Ford to learn more about many of the modern features that vehicle owners and drivers look for. Our representatives are happy to answer any questions. Test drive your vehicle of choice and personally experience its safety technology for yourself.