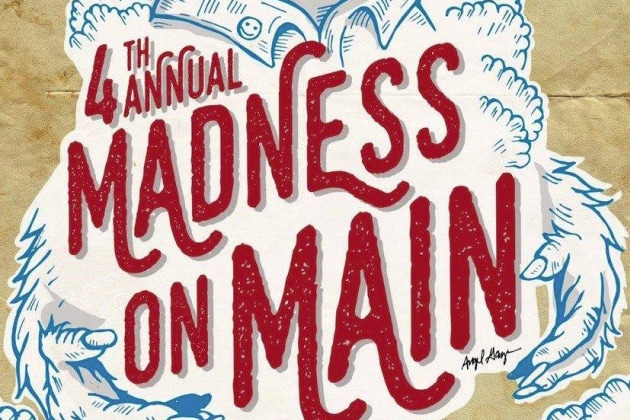 White Oak Music Hall
2915 N. Main St.
Houston, TX 77009
Sunday, May 28, 2017
Doors open at 4 p.m.
Audiophiles are in for an insanely good time at Madness on Main. The annual event brings the local music community together for one crazy day filled with wild sounds, art, food and all sorts of fun.
Taking place at White Oak Music Hall in Houston Heights, the event features three stages and 20 bands, including Black Pistol Fire, Bayou City Funk, Flyger Woods, Kiko Villamizar and many others. See full list of performers below!
In addition to music, Madness on Main includes art installations and an art market where you can purchase your next masterpiece, food and spirits, live interviews with musicians, a Kscopehouston Talent search booth and a panel discussion with FabLatinos, among other activities.
Tickets for Madness on Main are available online now for $15. Purchase tickets online the day of the event and the price goes up to $20, while day-of tickets at the box office will be $22. This event is all ages and tickets are general admission.
Official Madness on Main Music Lineup
Black Pistol Fire
Bayou City Funk
DEM
Flower Graves
Flyger Woods
Handsomebeast
Hector Ward and the Big Time
JAX/IV Project
Kiko Villamizar
Limb
Lloronas
Lyric Michelle
Mantra Love
Mark Drew
Moths
Perseph One
Phantom Royals
Ruiners
Sailer Poon
Something Fierce
Soul Creatures
Texture: Yellow
Traci Lavois Thiebaud