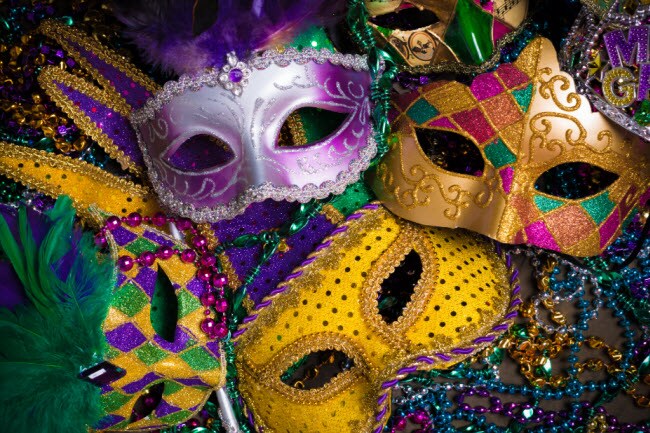 Experience a popular New Orleans tradition right here in Texas at these vibrant Mardi Gras celebrations!
MARDI GRAS MENAGERIE
Feb. 18, 2017 at Jones Hall, 615 Louisiana Street, Houston, TX 77002
The Houston Symphony is hosting a fun family-friendly Mardi Gras event featuring Saint-Saëns' "Carnival of the Animals," duo pianists, student poetry and other festivities. The event starts at 10 a.m. and tickets range in price from $22-37. Learn more on the event website.
MARDI GRAS FESTIVAL & PARADE
Feb. 25, 2017 at Kingwood Town Center Park, 8 N Main St, Kingwood, TX 77339
One of the most popular annual Mardi Gras events in the Houston area, this festival is truly a feast for the eyes and senses. Along with wild costumes and colorful decorations, there will be DJing and live music, tons of food vendors, crafting, a Kid Zone and more. The event is FREE and runs from noon till 6 p.m. Check out the festival website for additional details.
MARDI GRAS GALVESTON
Recurring nightly from Feb. 17-28, 2017 in Downtown Galveston
If you've never been, you need to make it out to Mardi Gras Galveston. It's the third largest Mardi Gras celebration in the United States and always offers an unbelievably good time. There are balcony parties, masked balls, a 5K run, 26 parades and tons of concerts. This year's musical headliner is Sugar Ray, who will be playing on Saturday, Feb. 18 at 6 p.m. Check out ticket information and see all there is to do on Mardi Gras Galveston's website.