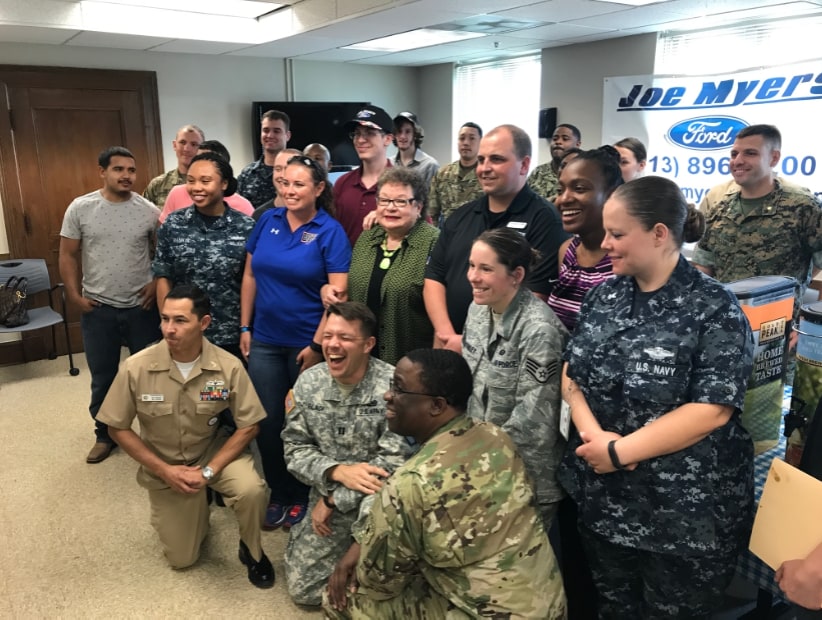 Joe Myers Ford is a proud supporter of USO Houston and all of the important work that they do to serve our local troops. As part of our Memorial Day celebrations, we recently served lunch at the United Service Organization's Military Entrance Processing Station (MEPS) in downtown Houston. At the event, we provided lunch for approximately 130 soldiers and new military inductees, along with their parents.
Joe Myers Ford has been involved with the USO for around 10 years and we have always felt privileged to support their many events, including golf tournaments and 5K runs, among other happenings. In addition, we provide monthly stipends that help pay for the snacks at both USO airport facilities and the new USO MEPS office in downtown.
We are incredibly proud to be a part of the USO community and consider the work that the organization does to be a huge blessing to our military. We'd like to give a big THANK YOU to the USO for the incredible work that they do, which includes providing family support, transition and emotional wellness programs, entertainment events, informational services and much more.
We invite all of our readers to help support their cause by making an online donation and learning about volunteer opportunities!