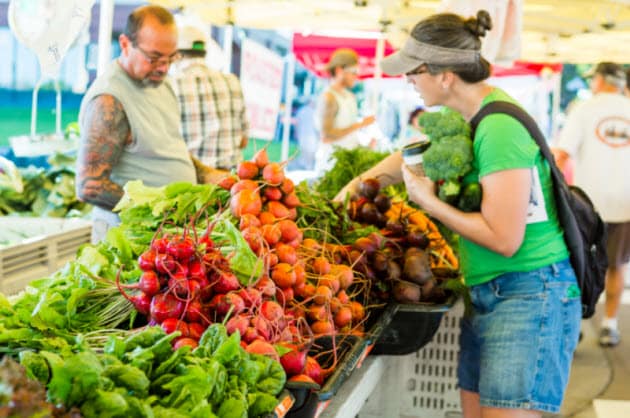 Every Wednesday from Sept. 20 through Dec. 20, 2017, the Houston Farmers Market offers a variety of quality produce along with handmade and home-baked products like fresh bread and desserts. An annual tradition that celebrates farm-to-table living and sustainability, the City Hall Farmers Market is a great place to grab your weekly produce and support local food purveyors, while enjoying sites around the bustling downtown area.
There are over 30 vendors offering everything from juicy tomatoes to crispy carrots and swiss chard, among other fruits and vegetables. Prepared meats, breads, coffee and several other products are also offered. In addition, the events include live music and food trucks, making them a great place to grab lunch and watch local entertainment.
The Houston Farmers Market at City Hall takes place from 11 a.m. to 1:30 p.m. on Wednesdays. The events are held at Hermann Square in front of City Hall and you can easily get there by taking the Greenlink or by renting a bike from the Houston Bike Share. Metered parking and a local parking garage are also available if you drive.
For more details about the local Farmers Market in Houston, visit the Green Houston website!