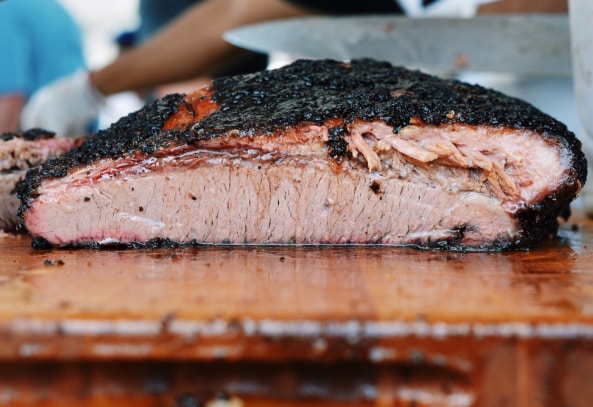 You and your taste buds should be excited for the return of the Houston Barbecue Festival!
From Texas Mop to South Carolina mustard sauce, Lexington Dip and much more, some of the region's most esteemed barbecue joints will be showing off their best sauces and perfectly smoked meats at the event, which is coming up on April 9, 2017 at NRG Park.
The holy trinity of smoked meats – brisket, sausage and ribs – will be on tap, along with several other proteins, veggies, legumes and sweets.
Feeling hungry yet? Visit here to get tickets to the event now!
Favorites from years past will be participating, including restaurants such as The Brisket House, El Burro & the Bull, Pappa Charlies Barbeque, Harlem Road Texas BBQ, Tin Roof BBQ, Tejas Chocolate and BBQ, and Pizzitola's Bar-B-Cue among many, many others.
General admission tickets to the Houston Barbecue Festival are on sale now for $50-$60 and include unlimited food samples, one drink ticket and an event T-shirt (while supplies last).
Keep in mind that tickets have sold out for this event in the past, so don't hesitate to get yours today if you want to make sure you can attend. In fact, VIP tickets have officially sold out for this year's event, but general admission still promises lots of delicious food and fun!