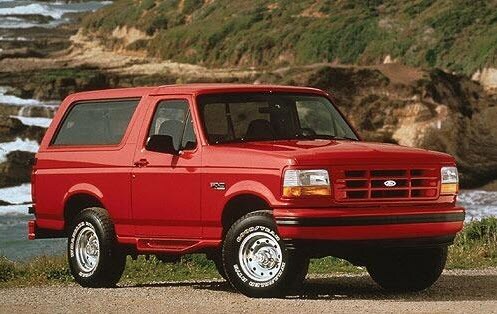 Ford has announced it plans to bring back two of its classic models, the Ford Ranger in 2019 and the Ford Bronco in 2020, with plans to manufacture them at Ford's Michigan Assembly Plant. Due to popular demand, the midsize pickup truck discontinued in 2011 and the midsize SUV discontinued in 1996 will be reintroduced to Ford's U.S. vehicle portfolio.
Joe Hinrich, Ford's President of the Americas, assured fans that the new models will feel like the well-loved models of the past but with the engineering and capability of modern vehicles. We expect new-era features like start/stop engine technology, Adaptive Cruise Control and collision mitigation technology to be among the features included on both models.
Ford also confirmed that these would be brand-new designs. In particular, Executive Vice President of Technology Raj Nair told Autoline that the new 2020 Ford Bronco will not be a re-engineered version of the Everest. He also stated that it will be smaller than the '90s Bronco but larger than the '70s version of the SUV.
As for Ranger, Nair says it will essentially be the same Ranger that the automaker sells in other countries (pictured below), but "with some changes for U.S. laws … and also some aspects that U.S. customers are looking for."
The Ranger and the Bronco will be on our local showroom floor before you know it and we'll be the first to let you know when it arrives. To check out our current selection of Ford models, stop by our Houston dealership.