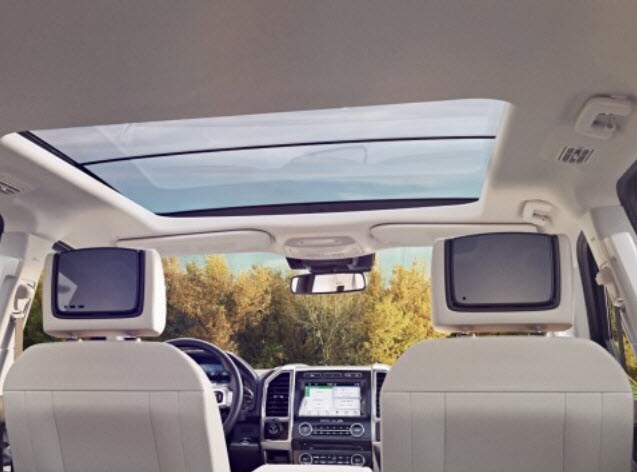 Don't want to miss an episode of "Scandal" or a single Rockets game? Then take the show on the road in a 2018 Ford Expedition.
The SUV is going to feature a class-exclusive SlingPlayer and new rear seat entertainment system that offer live TV streaming, along with several new ways to access video, movies and your favorite shows on the go. With the assistance of Expedition's available Wi-Fi hotspot, you and your passengers will be entertained at every turn.
EVO Multimedia System
Developed by VOXXHirschmann Corp., Expedition's new EVO system incorporates its own apps, the first Sling device ever included in an automobile, and wireless Internet connectivity that brings it all together. The system features dual 8-inch screens that are mounted to the back of the front headrests, and when everyone is watching the same program, it enables sound to be ported through the SUV's audio system.
SlingPlayer
This state-of-the-art device allows users to connect to an at-home Slingbox, which then provides access to a cable or satellite system so that passengers can watch live television.
Miracast & SmartStream
Miracast is a handy app for Android users that enables one to mirror their phone screen onto a TV with no cables. Another useful app offered for both Android and Apple, SmartStream lets you stream video on the entertainment system from your phone.
We can't wait for the 2018 Ford Expedition to go on sale in Houston. When it arrives this fall, make sure you stop by our dealership and see its new features!